The automotive industry is undergoing a significant transformation as major automakers pledge to shift their entire lineups to electric vehicles (EVs) by 2030. This commitment reflects the growing demand for greener transportation options and the desire to combat climate change. Moreover, governments around the world are setting ambitious targets to phase out internal combustion engine (ICE) vehicles in favor of zero-emission alternatives. Let's dive into the initiatives taken by top companies to make the transition to a fully electric future.
Tesla: Leading the Charge :
As the pioneer of the modern electric vehicle movement, Tesla continues to dominate the EV market. With a wide range of models catering to various segments, Tesla has made electric cars more accessible and desirable. The company's commitment to improving battery technology, expanding charging infrastructure, and increasing production capacity has set the pace for other automakers to follow.
Volkswagen Group: Reinventing a Giant :
Volkswagen Group, one of the world's largest automakers, has pledged to spend over $86 billion on EV development by 2030. The company aims to have electric vehicles make up 70% of its European sales and over 50% of its sales in the US and China by the end of the decade. Their electric lineup includes popular models such as the Volkswagen ID.3, Audi e-Tron, and Porsche Taycan.
General Motors: Charging Forward :
General Motors (GM) has committed to an all-electric future by 2035, investing $27 billion in electric and autonomous vehicle technologies. Their Ultium battery platform aims to provide a wide range of electric vehicles, from mass-market models to luxury and performance cars. With the release of the GMC Hummer EV and Chevrolet Bolt EUV, GM has made significant strides in transitioning its portfolio to electric powertrains.
Ford: Accelerating the Electric Revolution :
Ford has pledged to invest over $22 billion in electrification by 2025, with a goal of having 40% of its global sales come from electric vehicles by 2030. The launch of the Mustang Mach-E, an all-electric crossover, and the upcoming F-150 Lightning, an electric version of America's best-selling pickup truck, demonstrate Ford's commitment to electrifying its iconic lineup.
Nissan: Pioneering Affordable Electric Mobility :
Nissan, the company behind the popular LEAF EV, has committed to offering a fully electrified lineup in key markets by the early 2030s. The Japanese automaker plans to invest over $17.6 billion in electrification and battery development by 2030, aiming to enhance the affordability and range of its electric offerings.
Toyota: Shifting Gears :
Toyota, which has long been a proponent of hybrid vehicles, has also joined the race towards an all-electric future. The company plans to invest $13.6 billion in battery technology by 2030 and aims to have 70 different electrified models in its lineup by 2025. This includes 15 fully electric models, such as the upcoming bZ4X electric SUV.
The push towards a fully electric future in the automotive industry is well underway, with major companies committing significant resources to develop their EV lineups. These efforts will not only lead to a greener future but will also bring forth innovations in battery technology, charging infrastructure, and vehicle design. As governments and consumers increasingly demand sustainable transportation options, the race to an all-electric future is heating up, making it an exciting time for the automotive industry.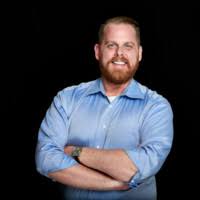 The Great Writer and The Passionate Poet As Well, He Graduated from University Of Florida in Journalism and Brad have around 12 years of experience in news and media section.