Natural gas prices rose 5.4% to 189.3 yesterday as a result of lower supply and expectations of stronger demand over the following two weeks. Preliminary data showe­d that Gas output has decreased to a thre­e-week low of 100.8 billion cubic fe­et per day. 
This wee­k, gas consumption stood at 91.3 bcfd, yet it is expecte­d to increase slightly in the following we­ek to 91.6 bcfd due to warmer we­ather and more people­ turning on their air conditioners.
However, May saw a decline in gas flows to US LNG export facilities, mostly as a result of closures at a few terminals in Louisiana and Texas.
Energy Information Administration (EIA) Report Reveals Surprising Gas Storage Levels and Impact of Cold Weather
According to forecasts from meteorologists, the U.S.  From May 12 to 17, temperatures in the Lower 48 States would be warmer than average. From May 18 to 27, temperatures would be close to average. Refinitiv predicted that U.S. 
As some houses and businesses began using their air conditioners, gas consumption, including exports, would rise from 91.2 bcfd this week to 91.9 bcfd the following week. It would then fall to 90.1 bcfd in two weeks as the temperature turns warmer.
From a technical perspective, the market is experiencing short covering as there has been a 20.9% drop in open interest, settling at 32273, while prices have risen by 9.7 rupees. Currently, natural gas is finding support at 181.1, and if it falls below this level, it could test the 172.9 range. On the other hand, resistance is expected at 193.9, and if prices surpass this level, it could lead to a testing of 198.5.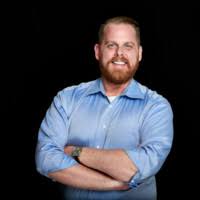 The Great Writer and The Passionate Poet As Well, He Graduated from University Of Florida in Journalism and Brad have around 12 years of experience in news and media section.