The Emir of Kuwait, Sheikh Sabah al Ahmad al Jaber al Sabah, died this Tuesday at the age of 91 in the United States, where he traveled in July to receive medical treatment after undergoing an operation in his country, the Royal Court has announced. The Minister of Affairs of the Royal Court, Ali Jarrah al Sabah, has transmitted the information in a statement on official television, which had suspended the normal broadcast minutes before to start broadcasting verses of the Koran as a sign of mourning. "With great sadness and sorrow, we announce to the people of Kuwait, the Arab and Muslim nations, and all the friendly peoples of the world, the death of the Emir of the State of Kuwait who moved to the side of God," the minister read with serious demeanor.
Al Sabah (1929-2020) ascended the throne in January 2006 and brought some openness to Kuwait while acting as a mediator in various crises in the Gulf , but has died without being able to resolve the schism between its neighbors Saudi Arabia, Emirates United Arab Emirates and Bahrain, on the one hand, and Qatar on the other. During his tenure, the emir suffered several health crises, although his ailments have always been closely guarded by the Kuwaiti court and the media.
On July 23, the emir traveled to Washington to receive medical treatment, after undergoing a "successful" operation a few days earlier in Kuwait , according to the Kuwaiti royal house. Al Sabah had temporarily delegated some constitutional functions to the crown prince, his brother Nawaf al Ahmad al Jaberal Sabah. Despite his advanced age and his delicate state of health, the Royal House had not mentioned in the past months anything related to the succession of the emir.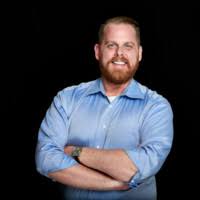 The Great Writer and The Passionate Poet As Well, He Graduated from University Of Florida in Journalism and Brad have around 12 years of experience in news and media section.