Amid the process of closing Metrô and CPTM (Paulista Metropolitan Trains) ticket offices, passengers complain about the new TOP card and the company's application that allows the payment of tickets by virtual transactions, Whatsapp and bank transfers.
Meanwhile, citizens are trying to adapt to the new TOP card, already integrated into the digital ticketing scheme, which gradually replaces the BOM Vale-Transporte card, the BOM Common, School, Senior and Special card.
The process, however, is full of failures and adaptation difficulties, according to passengers. Accountant Vinicius de Carvalho Aquino, for example, says he had a "horrible" experience with the TOP app the day he forgot his wallet and had to go home late from work.
"When I arrived at the subway door, the app just wouldn't open. I tried to solve it, I saw if it was a cell phone issue, my internet wasn't, everything was working and the app just didn't work", he reports.
"I had to walk a lot to an ATM to be able to withdraw money with my fingerprint to pay for the transport. I walked about 15 minutes until I got to the bank and when I went to open the app again, after I had already withdrawn and had paid, the app just opened and started working again."
In search of his TOP card, retired driver Luiz Paulo Dias de Toledo says that he has already received the Top card three times, but that none of the objects delivered worked at the turnstiles. "They sent a message saying they will issue a BOM ticket until things get better," he said.
A student, who did not want to be identified, said that she asked for the new TOP card in early January. After paying the service slip, she reports that the application still has the same information as her old card (BOM), and that's why she still can't pay the student half-price. "My classes will soon return in face-to-face format, and I can't afford to go every day paying the normal fee," she says.
On social media, several other passengers complain of problems or delays in getting the new card or paying for train travel with the app.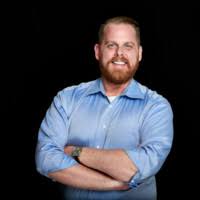 The Great Writer and The Passionate Poet As Well, He Graduated from University Of Florida in Journalism and Brad have around 12 years of experience in news and media section.