The additional businesses will soon join Mason & Rust, a vintage and new farmhouse style furniture outlet, on the square in Mountain Grove in the former Hawkins Home and Lawn building. Bread N Better and Good Goods Vintage Mall will both open within the next month.
Denise Edenfield, who owns the businesses with her husband, Rich, stated that they will open the first section of the Good Goods Vintage Mall on August 1 with 32 booths. It will feature primarily vintage antiques, furniture, collectables and handcrafted items. She stated that they plan on opening an additional 40 booths in the back of the building in the fall.
Within Good Goods will be a mini-boutique featuring juniors and ladies clothing and shoes with trendy styles. Bread N Better, a cafe which will seat 62 persons, with 46 seats inside the building and 16 persons outside under a covered patio area, is scheduled to be open in September.
The cafe will have a motto of "Home of the Great Frilled Cheese." There will be a whole line of different grilled cheese sandwiches, along with penne, flatbread pizza, soup, salad and pasta.
The cafe will also feature a baker doing specialty desserts including a four layer chocolate cake, creme brulee, cheese cakes, and in season, fresh berry pies.
Initially the restaurant will be open from 11 a.m. to 9 p.m., Thursday, Friday, and Saturday with brunch on Sunday between 11 a.m. and 3 p.m.
"We're striving for a nice place to go out and eat," Edenfield said. Edenfield stated that Mason & Rust will also offer interior design services, which can range from consultation to assisting with plans for a do-it-yourself project to remodeling work. They will also design and build furniture.
She explained that design has been her passion since she was a little girl and her mother would allow her to decorate her room. "I like to create a great look, as affordable as possible," she said.
For 30 years she has been in business doing design projects. She started in the business in California. In May she opened a shop in the former Rose Hill Market building on West First Street in Mountain Grove. She indicated that at about the same time they bought the buildings on the square. They have opted to not operate in two locations and have closed the location on West First St.
Along with the vintage and farmhouse style furnishings offered at Mason & Rust, Edenfield stated that she also offers a coffee shop in the location. She had always wanted to include a coffee shop in her shop, and started offering coffees at the West First St. location. They are now offering 15 different frappes.
Mason & Rust is open from 9 a.m. to 5 p.m. every day but Sunday. As soon as school starts the shop will open at 7 a.m. Persons will be able to access the businesses including all the booth spaces from a pathway within the building. The Edenfield's son, Caleb, will be a full-time employee of Mason & Rust and will also work with the other two businesses.
"We're hoping to create an environment for a good shopping experience with a nice place to eat. We hope to help build up the square and bring it back to life," Edenfield stated.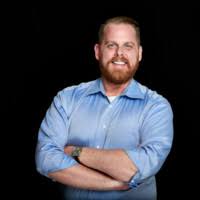 The Great Writer and The Passionate Poet As Well, He Graduated from University Of Florida in Journalism and Brad have around 12 years of experience in news and media section.