As the world continues to transition towards electric vehicles (EVs) and renewable energy sources, the demand for lithium has increased significantly. Lithium is a key component used in the batteries that power EVs, making it a critical element in the global effort to reduce carbon emissions and combat climate change.
In response to this growing demand, lithium producers around the world have ramped up production in recent years. According to data from the United States Geological Survey (USGS), global lithium production increased by over 16% in 2020, reaching a total of 82,000 metric tons (MT). This increase was driven primarily by production growth in Australia, which is the world's largest lithium producer.
Australia's lithium production increased by over 22% in 2020, with the country's leading producer, Albemarle, expanding its operations in Western Australia. The expansion included the development of a new lithium processing plant in Kemerton, which is expected to produce up to 100,000 MT of lithium hydroxide per year once fully operational.
Other major lithium producers, such as Chile and Argentina, also saw modest increases in production in 2020. However, the COVID-19 pandemic and related lockdowns had a significant impact on lithium production in some regions, including China and Canada.
Despite the challenges posed by the pandemic, the outlook for lithium production remains positive. With governments around the world investing heavily in EV infrastructure and renewable energy, the demand for lithium is expected to continue to grow in the coming years. In fact, some analysts predict that global lithium demand could double by 2025.
In response to this expected surge in demand, lithium producers are investing heavily in new production facilities and expanding existing operations. For example, Chinese lithium producer Ganfeng Lithium is investing over $1 billion in new production facilities in Argentina, while US-based Livent is planning to expand its production capacity in the coming years.
In conclusion, as the world continues to shift towards a cleaner, more sustainable energy future, the demand for lithium is only going to increase. Lithium producers around the world are rising to the challenge, investing in new production facilities and expanding existing operations to meet this growing demand.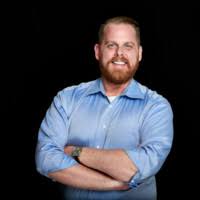 The Great Writer and The Passionate Poet As Well, He Graduated from University Of Florida in Journalism and Brad have around 12 years of experience in news and media section.