In today's fast-paced world, package delivery has become an essential part of our daily lives. With the increasing demand for quick and efficient shipping services, FedEx has become a leading player in the courier and logistics industry. One of the key features that sets FedEx apart from its competitors is its state-of-the-art tracking system. In this article, we will discuss what FedEx tracking is, how to use it, and its benefits and common associated issues.
What is FedEx Tracking?
FedEx tracking is a service that allows customers to track their packages and shipments in real-time. With FedEx tracking, customers can monitor the status of their package, from the time the courier picks it up until it is delivered to its final destination. The tracking information includes the package's current location, expected delivery date and time, and delivery status updates.
How to Use FedEx Tracking?
Using FedEx tracking is a simple process. There are two ways to track your shipment – with or without a FedEx account.
To track a FedEx shipment, follow these steps:
Go to the FedEx website at www.fedex.com.
Click on the "Tracking" link at the top of the page.
Enter the tracking number for your shipment in the field provided. You can find this number on your shipping label or in the confirmation email you received when you placed your order.
Click the "Track" button.
Review the status of your shipment. You'll be able to see the current location of your package, as well as any updates on its estimated delivery date and time.
If you have any issues with tracking your shipment or if you have any questions about your FedEx delivery, you can contact FedEx customer service for assistance.
Creating a FedEx Account
Creating a FedEx account is a good option for those who regularly send or receive packages. To create an account, go to the FedEx website and click on the "Sign Up" button. Follow the instructions and fill in your personal information. Once your account is created, you can log in to your account and start tracking your packages.
Tracking Shipments Without an Account
Tracking your shipment without an account is also possible. All you need is the tracking number that you received when you shipped your package. Go to the FedEx website and enter the tracking number in the tracking box on the homepage. You can also track your shipment by downloading the FedEx mobile app and entering the tracking number.
Tracking Shipments with an Account
If you have a FedEx account, log in to your account and click on the "Track" tab. Enter the tracking number or the shipment details, and you will be able to track your package in real-time.
Benefits of Using FedEx Tracking
There are several benefits to using FedEx tracking. Here are some of them:
Real-time Tracking Updates
With FedEx tracking, you can receive real-time updates on the status of your shipment. You will be able to see when your package is picked up, in transit, and delivered.
Improved Package Security
FedEx tracking ensures your package is secure and protected throughout delivery. With real-time tracking updates, you can monitor your package and ensure that it is not lost or stolen.
Delivery Date and Time Prediction
FedEx tracking also provides an estimated delivery date and time. This information can help you plan your schedule and ensure you can receive the package.
Ability to Request Package Holds and Redirect Shipments
FedEx tracking allows you to request a hold on your package or redirect it to a different address. This feature is particularly useful if you are unable to receive the package at the original delivery address.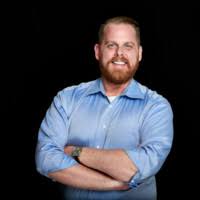 The Great Writer and The Passionate Poet As Well, He Graduated from University Of Florida in Journalism and Brad have around 12 years of experience in news and media section.