In a significant legal triumph, a cryptocurrency developer recently scored a landmark victory against the U.S. Securities and Exchange Commission (SEC). The implications of this ruling are expected to embolden Coinbase and other crypto companies to challenge the agency's attempts to exert its jurisdiction over the industry, according to experts.
Thursday's ruling declared that Ripple Labs Inc., a prominent player in the crypto market, did not breach securities laws by offering its XRP token on exchanges. This decision marked a major setback for the SEC, which has been aggressively enforcing regulations in the cryptocurrency space for the past decade. As a result of this ruling, other crypto firms facing similar allegations of operating unregistered digital asset exchanges are now exploring potential avenues to capitalize on this newfound hope, as revealed by two anonymous sources close to the matter.
Challenges to the SEC's jurisdiction have been a long-standing point of contention for crypto firms. However, until Thursday, no court had ruled in favor of this perspective. With the recent ruling supporting Ripple's stance, industry lawyers now have a powerful precedent to counter the SEC's actions. "This case will cause people to rethink, and I think it already has," commented Robert Frenchman of Mukasey Frenchman LLP, reflecting on the potential impact of the court's decision.
The two anonymous sources disclosed that various firms are contemplating ways to leverage the judge's ruling for their own defense strategies. The ruling is likely to be employed by several exchanges to strengthen their positions. It has become evident that the SEC's lawsuit against Ripple and its executives in 2020, alleging a $1.3 billion unregistered securities offering through the sale of XRP, has triggered a significant turning point in the industry's legal landscape.
U.S. District Judge Analisa Torres in New York delivered a dual ruling on Thursday. She stated that Ripple's sales of XRP on public cryptocurrency exchanges were not tantamount to securities offers. This conclusion was reached as purchasers did not have a reasonable expectation of profit that was dependent on Ripple's efforts—an essential criterion in determining whether XRP qualified as a security at that time. Despite this victory for Ripple, the judge also ruled in favor of the SEC, asserting that Ripple's direct sales of XRP to investors should have been registered as securities, thereby handing the agency a partial win.
The aftermath of this ruling is bound to ignite further debate and legal maneuvers in the crypto industry. Market participants and regulators alike will scrutinize its implications, leading to potential shifts in business strategies and regulatory approaches.
The recent victory of Ripple Labs Inc. against the SEC's allegations has bolstered the confidence of crypto firms facing similar charges. While the ruling brings some clarity to the definition of securities in the cryptocurrency domain, it also presents challenges regarding the classification of certain offerings. The ripple effects of this legal triumph are far-reaching, and the industry can expect increased vigilance and adaptation in the face of evolving regulatory landscapes.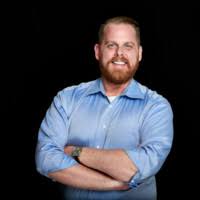 The Great Writer and The Passionate Poet As Well, He Graduated from University Of Florida in Journalism and Brad have around 12 years of experience in news and media section.