The poisoned Russian opponent Alexei Navalni explained in his first interview after waking up from a coma how he felt when he was poisoned and maintains that Russian President Vladimir Putin "is behind the attack." I affirm that Putin is behind the crime, I see no other explanation he accused Navalny in the interview with the German weekly Der Spiegel describing what he felt at the Russian plane that collapsed Navalny said no pain, but you know you're dying the patient, following a process from rehabilitation in Berlin, where he has been admitted for 32 days assures that he is much better than three weeks ago and the doctors think that his full recovery is possible.
Navalni also assures that he plans to return to Russia when he recovers. "My job now is to remain the type who is not afraid . When my hands are shaking, it's not from fear, it's from that thing [poison]. I am not going to give Putin the gift of not returning to Russia, "he said. "I don't want to be an opposition leader in exile," says the Kremlin's arch enemy, who was discharged a week ago.
The Russian opposition leader, 44, collapsed during a flight between Siberia and Moscow in August with symptoms of poisoning, according to his collaborators from the outset. The patient was admitted to a hospital in the Siberian city of Omsk, where the plane made an emergency landing and where they claimed not to have found traces of toxic substances . A German NGO organized the evacuation of Navalny, who two days later flew in a medicalized plane to the German capital, where he was admitted to the large clinical hospital of La Charité.
Independent laboratories in Germany, France and Sweden confirmed that Navalni was poisoned with a toxic substance from the Novichok family , a nerve agent used in 2018 to try to liquidate the former Russian spy Sergei Skripal in the United Kingdom. Moscow denies any involvement in the Navalni case, which has triggered diplomatic tension between the European Union and Moscow.
In the interview, Navalni expresses his enormous gratitude to the Germans. "Germany has become a special country for me," said the opponent, who during his stay at the hospital received a visit from German Chancellor Angela Merkel. "I was impressed with how detailed [Merkel] knows Russia and my case," she added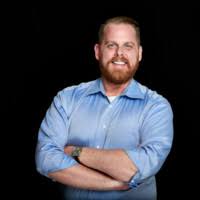 The Great Writer and The Passionate Poet As Well, He Graduated from University Of Florida in Journalism and Brad have around 12 years of experience in news and media section.