5000 BBVA Employees Ask 2735 People of Mark1199 To Join ERE. More than 5,000 BBVA employees ask 2,735 people to join the ERE. This Thursday at midnight the registration period ends.
BBVA has received 5,216 requests for voluntary adherence to the collective dismissal procedure that will entail 2,735 terminations and 210 incentivized leaves of absence, according to the data of the fifth monitoring commission provided to Europa Press.
Specifically, 4,179 workers from the network and 1,057 from central services, corporate center and intermediate structures have applied to join the ERE, according to the figures posted up to July 12.
Most of the applicants, 2,451 employees, are between 55 and 62 years old, while 1,292 are under 50 years old, 733 are 53 or 54 years old, 579 are between 50 and 52 years old and 181 are over 63 years old.
The membership period for employees of intermediate structures, central services and corporate centers ended on June 30, while the period for the network ended on July 12.
This Thursday, July 15, at midnight, the period for assigning paid leave ends for network personnel who have requested leave of absence and have been rejected.
The union representation estimates, with these figures, that the ERE process in BBVA is going to close with a voluntary nature of more than 98%.5000 BBVA Employees Ask 2735 People of Mark1199 To Join ERE.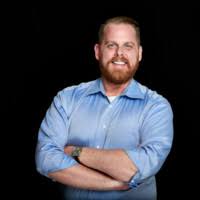 The Great Writer and The Passionate Poet As Well, He Graduated from University Of Florida in Journalism and Brad have around 12 years of experience in news and media section.