Africa, once known as an emerging frontier for startups, is now solidifying its position as a global hub for innovation. In a year where venture capital funding has faced challenges worldwide, Africa has defied the odds and is on track to witness a record-breaking year in funding.
With an increasingly vibrant tech ecosystem, particularly in the fintech sector, Africa is quickly becoming a hotspot for entrepreneurial activity. In this article, we explore five top startups that are not only reshaping the continent's financial landscape but are also actively seeking new talent.
Africa's Flourishing Startup Ecosystem
Africa's startup ecosystem has been gaining momentum in recent years, with a collective worth of over $6.6 billion. This growth is driven by a diverse range of startups, each tackling unique challenges and offering innovative solutions. Below, we introduce you to five startups that are making a significant impact:
1. One Acre Fund – Empowering African Farmers
Overview: One Acre Fund is a non-profit organization dedicated to supporting small farmers in East Africa. They provide farmers with essential supplies, training, financial services, and insurance to help them maximize their agricultural potential. By addressing the needs of smallholder farmers, One Acre Fund is contributing to food security and economic development in the region.
Hiring Status: Actively Hiring
2. VALR – South Africa's Leading Cryptocurrency Platform
Overview: VALR is at the forefront of the cryptocurrency revolution in South Africa. Their mission is to make digital currency accessible to everyone, starting in South Africa and eventually expanding globally. With a commitment to innovation and accessibility, VALR is shaping the future of finance in Africa.
Hiring Status: Actively Hiring
3. MKOBO – Building a Borderless Bank for Africa
Overview: MKOBO is on a mission to create a borderless bank that provides accessible and affordable financial services to the people of Africa. Users can open a free banking account in under 5 minutes, making financial inclusion a reality. MKOBO's efforts have garnered global recognition as an emerging financial service provider.
Hiring Status: Actively Hiring
Charting the Skies: High-Altitude Balloon and Satellite Startups
While Africa's startup scene is buzzing, the global technology landscape is also witnessing exciting developments. In this section, we shift our focus from Africa to explore the world of high-altitude balloon and satellite startups.
4. World View – Stratospheric Ballooning and Beyond
Overview: World View, based in Tucson, Arizona, is a pioneer in stratospheric ballooning technology. They have introduced the concept of "stratollites," which provide high-resolution imagery for extended periods. Additionally, World View is venturing into space tourism, promising thrilling experiences for space enthusiasts.
Hiring Status: Actively Hiring
5. Urban Sky – Reusable Stratospheric Balloons
Overview: Urban Sky is leading the charge in creating reusable stratospheric balloons. These "micro-balloons" are roughly the size of a Volkswagen bus and can hover in near-space to collect data over urban areas. The founder, Jared Leidich, is renowned for designing the space suit used in a record-breaking space dive in 2014.
Hiring Status: Actively Hiring
Near Space Labs – Geospatial Imaging Redefined
Overview: Near Space Labs is reimagining geospatial imaging with its high-altitude balloons equipped with small, autonomous robots called Swiftys. These balloons capture the world from altitudes of 60,000 to 85,000 feet, all while emitting zero carbon emissions. The company has launched a program to provide high-resolution Earth imagery to universities and nonprofits for free.
Hiring Status: Actively Hiring
Join the Innovation Wave
In conclusion, Africa's startup ecosystem is thriving, offering exciting opportunities for professionals seeking to make a meaningful impact in the tech world. Simultaneously, the high-altitude balloon and satellite startups are ushering in a new era of exploration and data collection.
Whether you are passionate about fintech, space technology, or geospatial imaging, these startups are actively seeking talent to join their ranks. Embrace the opportunity to be part of groundbreaking initiatives and contribute to shaping the future. Explore the possibilities, and take the first step toward an extraordinary career journey with these innovative companies.
Don't miss out on this unique moment in the world of entrepreneurship and technology. Your next adventure awaits in Africa's burgeoning startup scene and the thrilling realm of high-altitude balloons and satellites. Are you ready to embark on a journey of innovation and discovery.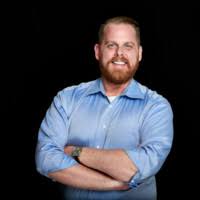 The Great Writer and The Passionate Poet As Well, He Graduated from University Of Florida in Journalism and Brad have around 12 years of experience in news and media section.