In the wake of the grandeur and success of Expo 2020, Dubai has witnessed an unprecedented surge in its tourism sector. The global event not only bolstered the city's reputation as a leading tourist destination but also acted as a catalyst for the broader tourism and hospitality industry. The ripple effects of the expo have propelled Dubai into a new era of growth, innovation, and cultural exchange, which is the focus of our comprehensive analysis.
A Prelude to Success
Expo 2020, originally scheduled for October 20, 2020, to April 10, 2021, was postponed due to the global pandemic and eventually took place from October 1, 2021, to March 31, 2022. As the first World Expo ever hosted in the Middle East, Africa, and South Asia (MEASA) region and the largest event ever held in the Arab world, Expo 2020 set the stage for Dubai to showcase its hospitality, modern infrastructure, and commitment to sustainable development.
The Event That Defined the Future
Expo 2020 opened its doors under the theme "Connecting Minds, Creating the Future," with participation from 192 countries. It provided a platform for international dialogue, cultural display, and technological innovation. The six-month-long event featured thematic pavilions, national day celebrations, and an array of forums and workshops, culminating in over 24 million visits. Notably, the legacy of the expo goes beyond mere numbers; it signifies a strategic vision that transformed the emirate's socio-economic landscape.
Tourism Boom in Numbers
Following the expo, Dubai's tourism sector saw robust growth. The city reported an impressive increase in international visitors, hotel occupancy rates, and a spike in tourism-related revenues. The Department of Tourism and Commerce Marketing (DTCM) noted that the first quarter after the expo concluded saw hotel occupancy levels reach pre-pandemic highs, with visitor spending outpacing projections.
A Hub for Hospitality and Innovation
Hotels across Dubai have capitalized on the expo's success by expanding their offerings and integrating the latest in smart technology and sustainable practices. New luxury and budget accommodations have sprung up, catering to a diverse clientele ranging from business travelers to leisure tourists. Moreover, the push for innovation has seen the rise of 'smart hotels', which use cutting-edge technology for personalized guest experiences.
Cultural and Recreational Renaissance
The post-expo era in Dubai has been marked by a cultural boom, with the city's museums, art galleries, and entertainment venues reporting a steady increase in visitors. Recreational projects like the Dubai Frame and Ain Dubai have further enriched the city's appeal, providing new vantage points to experience its dynamic skyline.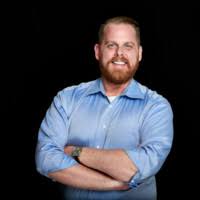 The Great Writer and The Passionate Poet As Well, He Graduated from University Of Florida in Journalism and Brad have around 12 years of experience in news and media section.